Features: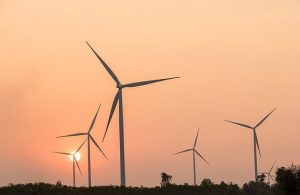 ① The generator has many poles, which improve the frequency and efficiency, saving the cost of rectifiers and inverters.
② Finite Element Analysis is used when designing the generator, compact structure. Low startup torque, solves the problem of small wind startup, improving wind energy utilization.
③ Leave out the gear increaser, improve the reliability and efficiency of the generator, lower the amount of maintenance.
④ H class insulation, vacuum pressure impregnation.
⑤ Have many structures such as vertical axis, horizontal axis, internal rotor, external rotor, plate type.
⑥ Strong rotors, the generator could achieve high speed.
⑦ Small size, lightweight, high energy density, suitable for special situations.
⑧ Run efficiency throughout the whole speed range, high efficiency.
⑨ Use imported high-speed oil-contained bearings, maintenance-free, high reliability.
⑩ The parameters like voltage, speed, power can be customized. The shape can be changed. Spline shaft, biaxial extension, the flange can be used.